If you think you don't have time for employee wellness, then sooner or later, you will have to make time for their sickness.

An active workforce helps produce a healthy organisation. Employees are the key business asset and are essential to generating improvements in productivity, profitability, sales, growth and operational performance.
Inactivity is a killer. In fact, it is the 4th largest killer on the planet. Encouraging employees to work out is therefore good for business.
GymFlex invites companies to offer discounted annual health club memberships to their employees via payroll deductions and salary sacrifice. Using a national network of gym chains, leisure centres, hotel health clubs, independent gyms, boot camps and yoga studios we offer your employees the choice and flexibility they require, whilst providing you with one single supplier for the scheme.

Our gym partners include David Lloyd, Virgin Active, DW Sports, Better Leisure, Everyone Active, 1 life, 3D Leisure, LivingWell, Pure Gyms, Fitness First and thousands more.

Read our quick Introductory Guide to GymFlex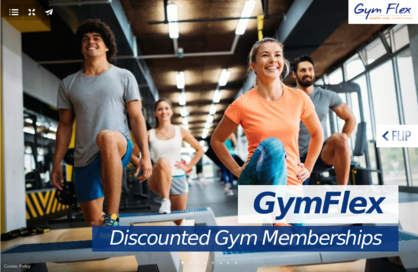 To have a member of the GymFlex team contact you with more information please hit the ENQUIRE NOW button below.